Enjoy Fresh Homemade Food & Drinks in our Courtyard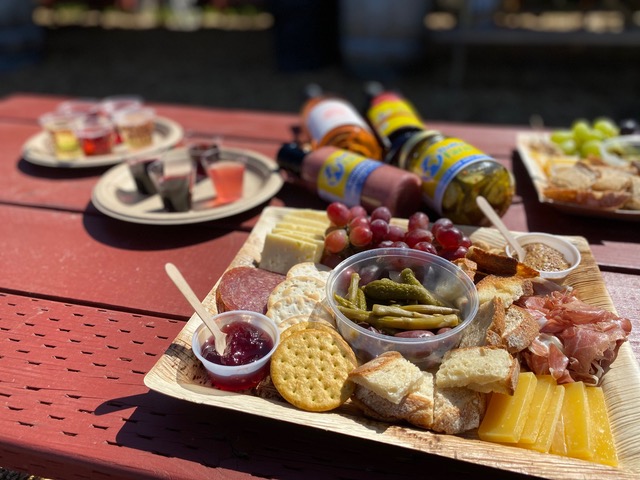 Our prepared farm products cooked to order and served for consumption on the farm as you enjoy the scenery on one of our picnic tables.
Bring the family throughout the season and enjoy a meal on the farm!
Some of the options include:
(Some options only available part of the season)
Gyros-chicken, lamb, and vegetarian.
Falafel, Hummus, Pita
Gyro Bowls (Hummus, Rice, or Salad) (Veggie, Lamb, or Chicken)
Corn on the Cob (available in the fall
Cheeseburgers
Chicken Burgers
Veggie Burgers
Hot Dogs
Corn Dogs
Curly Fries
Elephant Ears
Caramel Apples
Warm Cookies
Hot Cider, Tea, Coffee
and more!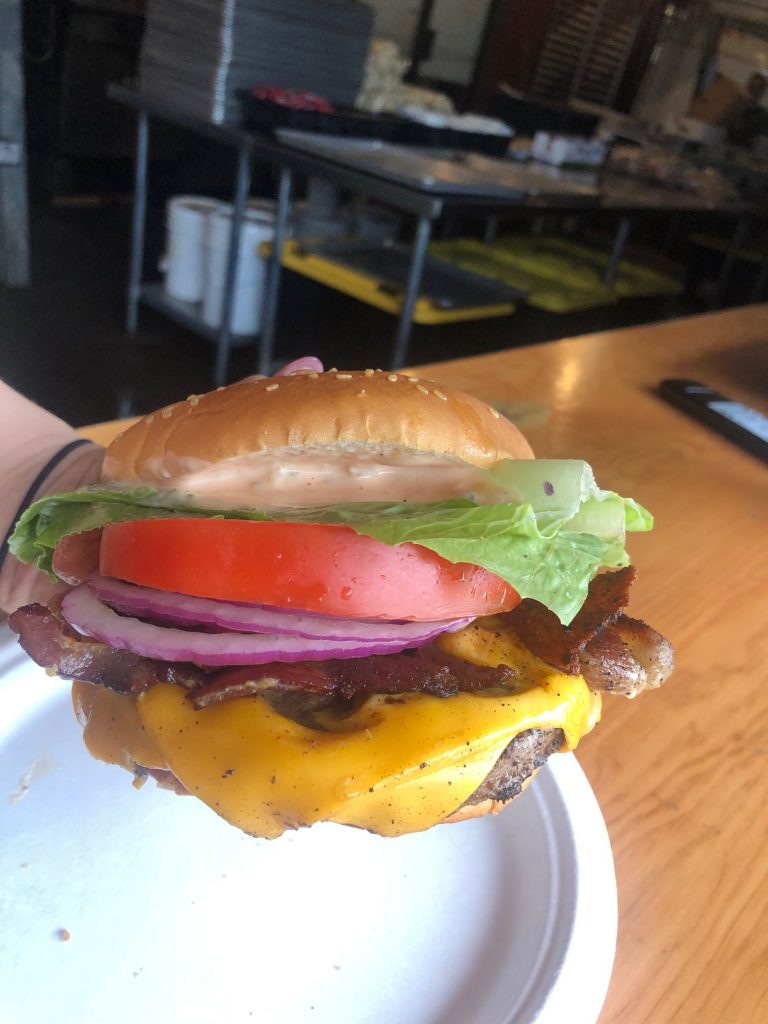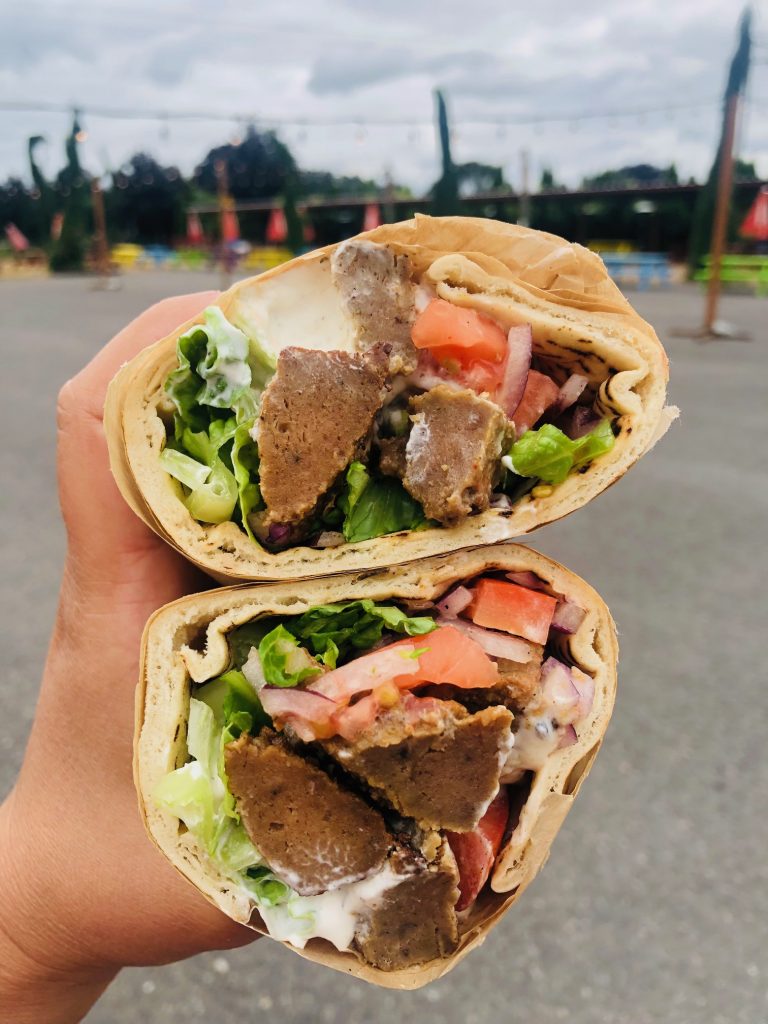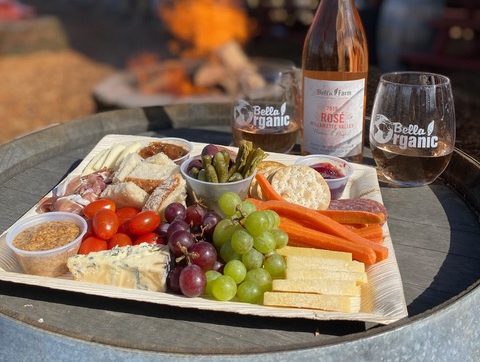 Wine & Cider Tastings, Charcuterie, & More
We offer wine & cider tastings, daily from 10am to 5pm. Monday/Tuesdays we offer wine/cider tastings & a limited selection of food in our farm store. Bella's Courtyard is open Wednesday-Sunday with delicious hot homemade food, salads & our specialty charcuterie boards! October hours are different so please see general hours of operation for October.
Hopworks Organic Beer, Bella Organic Wine and Hard Cider are also served in our Food Pavilion!
Kettle Corn will also be available daily!
*Tip: Food/Beer Pavilion is Cash Only! We do have an ATM at the farm.