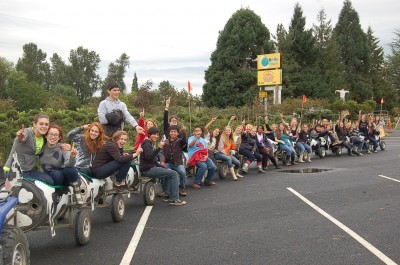 Field Trips & Group Rates
Available Daily from June 1 – October 31
Option 1:
Pumpkin Patch & Corn Maze Field Trip (October)
Minimum of 15 people(weekdays only)
This includes corn maze admission, hay ride, a small pumpkin, cow train ride & picnic tables to enjoy your lunch.
$8 per person (without Corn Maze $6)
---
Option 2:
Berry Picking Farm Field Trip, Weekdays only. Available June 1 – September 30th
Minimum of 20 people
This includes pints for picking, cow train ride, picking farm crops during the visit
$8 per person (with Corn Maze in September $6)
---
Option 3:
Group Reservation Discount for Corn Mazes. September 1 – October 31
Minimum of 18 people
Save $1 per person on corn maze or haunted maze admission
Combo tickets (admission to both mazes) – save $2 per person off combo price.
---
*** If your group arrives with less than the minimum required people, you will still be required the minimum participant amount.