Enjoy Fresh Homemade Food & Drinks in our Courtyard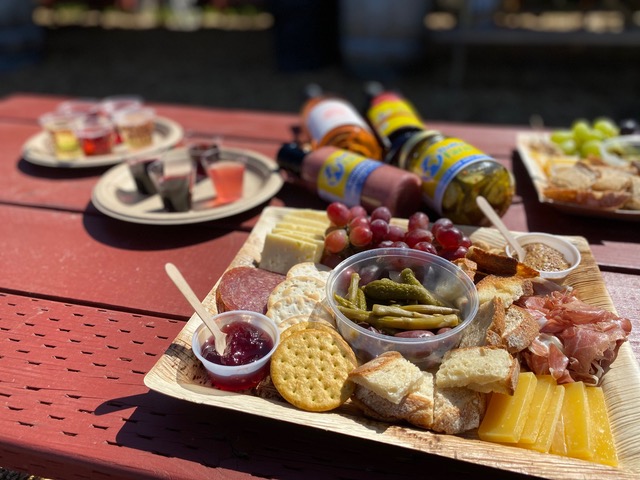 NOTE: CHARCUTERIE AND FLIGHTS/TASTINGS ARE NOT AVAILABLE from SEPT 23- OCTOBER 31, 2023.
Our prepared farm products cooked to order and served for consumption on the farm as you enjoy the scenery on one of our picnic tables.
Bring the family throughout the season and enjoy a meal on the farm!
Some of the options include:
(Please check out current menus to see what's available during this time of year. Some options only available part of the season)
Meat or Vegetarian Charcuterie Boards
Rustic Toasted Prosciutto Sandwich
Rustic Toasted Grilled Cheese
Gyros-chicken, lamb, and vegetarian.
Falafel, Hummus, Pita (available in the fall)
Gyro Bowls (Hummus, Rice, or Salad) (Veggie, Lamb, or Chicken) (available in the fall)
Corn on the Cob (available in the fall)
Cheeseburgers
Chicken Burgers
Veggie Burgers
Hot Dogs
Corn Dogs
Curly Fries
Elephant Ears
Caramel Apples (available in the fall)
Warm Cookies
Hot Cider, Tea, Coffee
and more!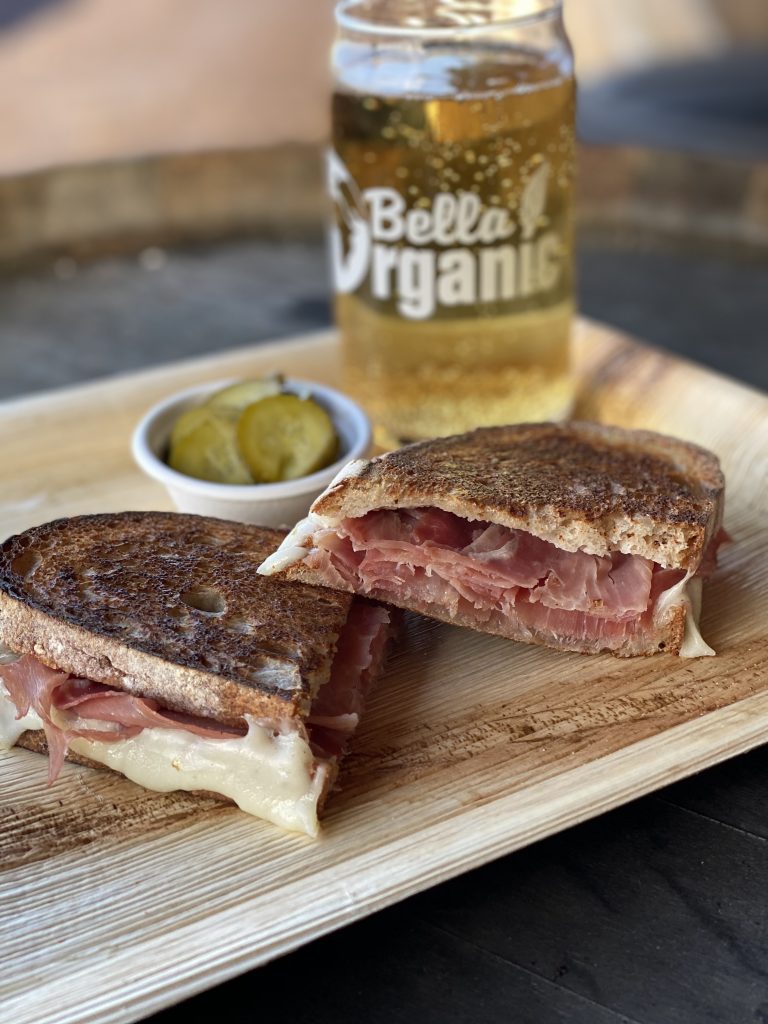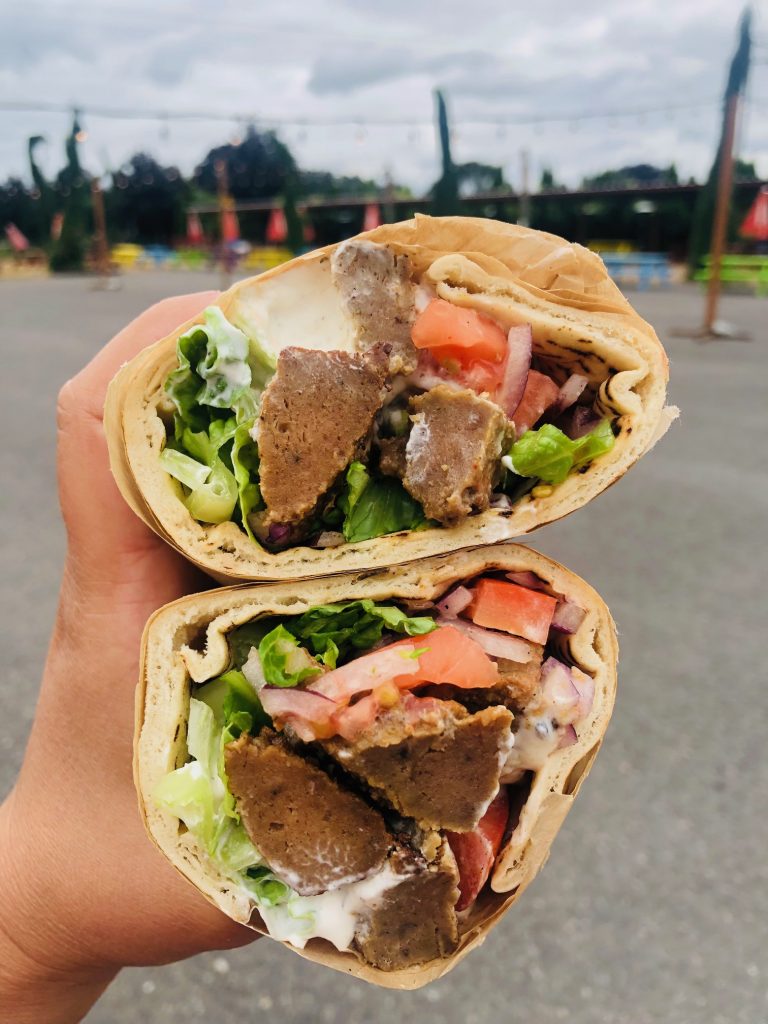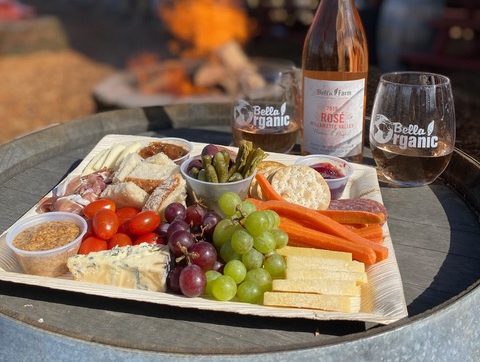 Wine & Cider Tastings, Charcuterie, & More
Charcuterie & Flights/Tastings NOT available September 23-October 31!
We offer wine flights and a selection of food from Bella's Courtyard with hot homemade food, salads & our specialty charcuterie boards! Hours vary throughout the year, so please see general hours of operation.
Hopworks Organic Beer, Bella Organic Wine and Hard Cider are also served in our Food Pavilion!
Kettle Corn will also be available daily!
*Tip: Food/Beer Pavilion is Cash Only in October and at larger events! We do have an ATM at the farm.