Open EVERY Friday & Saturday Night in October!
*Please note: ticket booth is cash only (ATM onsite)*
Our 2021 Haunted Corn Maze open every Friday/Saturday night in October (starts right at dark)!
Warning: NEW COVID-19 Rules include (LIGHT COLORED MASKS) are required in the Haunted Corn Maze! In order to keep folks from looking like part of the haunted maze crew we ask that you wear a light colored mask (for example- white, light blue, yellow, etc) if we determine the mask will not be an acceptable color or type of mask to enter the haunted maze for safety reasons, we will ask you to switch your mask. We also have masks available for purchase at the farm. No one will be admitted into the haunted corn maze without a mask. We will be limiting the amount of people into the mazes at a time and our staff will enforce the mask rules inside the haunted maze.
Please plan accordingly when dressing for the corn maze and farm! We ask that all guests please wear shoes with good traction, preferably boots. The fields and corn mazes can get wet and muddy, especially after we have had some rain! We do not recommend the haunted corn maze for small children!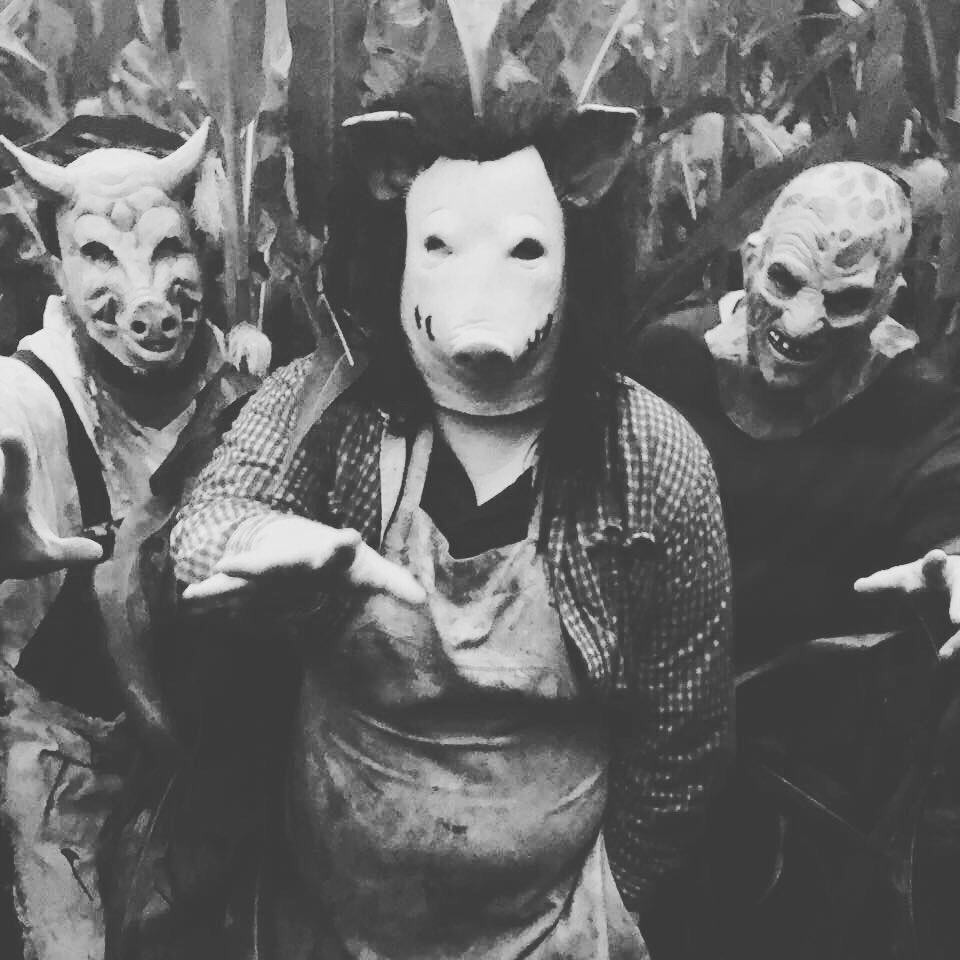 What is a Haunted Maze?
Get lost in acres of corn, in the dark, on Friday and Saturday nights in October! Terrifying creatures stalk you as you make your way through our Haunted Corn Maze! This year our Sauvie Island Haunted Corn Maze theme will be inspired by the Netflix hit original series, Stranger Things! Be prepared to be haunted by dark ghouls and goblins, chased by zombies, as you make your way through our very own Upside Down while avoiding Demogorgon. If you make it to the butcher shop… don't get stuck in the fridge!
Tickets will be available to purchase online in the near future, so check back soon!
Haunted Corn Maze Pricing Info
TICKET
PRICE
Haunted Maze All Ages (Friday Night & Saturday Night Pricing is different)
(Children 5 and under not permitted into the haunted maze and not recommended for small kids)
$25.00Friday
$30.00Sat
Combo Pass (Both: Haunted & Regular Maze)
FRIDAY NIGHT COMBO PASS

$30.00 Fri
SATURDAY NIGHT COMBO PASS
$35.00 Sat
Haunted Maze Fast Pass – (Get in immediately don't wait)
Can't wait? You can go right into the Haunted Maze with a fast pass- but these are only for sale at the farm and there's a limited amount available for purchase!
$45.00
**Tip: Ticket Booth is Cash Only. All activities, tickets, and food/beer booths, outdoor vendors are cash only!
Group Rates:
We have two mazes! The haunted corn maze is a separate maze from than regular corn maze! Both stay open late on Friday/Saturday nights in October – but the regular Maze is open daily.
Have a group of 15 or more!? Get $2 off per person when you pre-purchase your tickets online (must redeem your group tickets at Will-Call at Ticket Booth when you arrive) or you can purchase them at the farm and get $2 off per person when you purchase 15 tickets or more in one transaction!
Group Rate Coupon Code: Code TO BE ANNOUNCED for 2021
Please email Info@bellaorganic.com for questions regarding large groups, parties, etc. Please see and group visits pages prior to emailing- many questions can be answered on those pages!
What to do if you purchase tickets online?
If you purchase tickets online, please arrive at lease 30 minutes to 1 hour before your time slot on your online ticket if you would like to eat/drink before heading down to the haunted maze! It's usually very busy so plan for traffic and long lines on the road on the middle weekends of October! When its time for your time slot your group number will be called down. Please look at your ticket to determine what group number is assigned to your time slot! Once it's your time slot/group number you can head down at any time!
What to do if you miss your time slot if you purchased online tickets??
If you miss your time slot, that isn't ideal, but its OK and we will still let you go in even if you miss your slot as long as you are at the farm and ready to head down prior to 10pm. PLEASE TRY TO BE ON TIME FOR YOUR TIME SLOT as it does impact the length of time each slot takes to get through the maze.
Farm Location: Bella Organic Pumpkin Patch & Winery – Sauvie Island, 16205 NW Gillihan Rd., Portland, Or 97231
** Free Bonfires on Friday & Saturday night to enjoy while you wait for the haunted corn maze! We call groups down every 15-20 minutes so you won't have to wait in long lines! You will be assigned a time slot! While you wait, you will get to enjoy a relaxing atmosphere around our farm store, our food booth, drinks, bonfires, store, will all be open and we have fun music playing for your enjoyment! Masks and social distancing are required and will be enforced!
** Please note that our Sauvie Island Pumpkin Patch is open until 6 pm! You can still get your pumpkins after dark in the small patch by the farm store or choose from an assortment of bins with pumpkins, gourds, and decorative pumpkins! Free Hayrides end just before dark (usually 5:30 or 6 pm).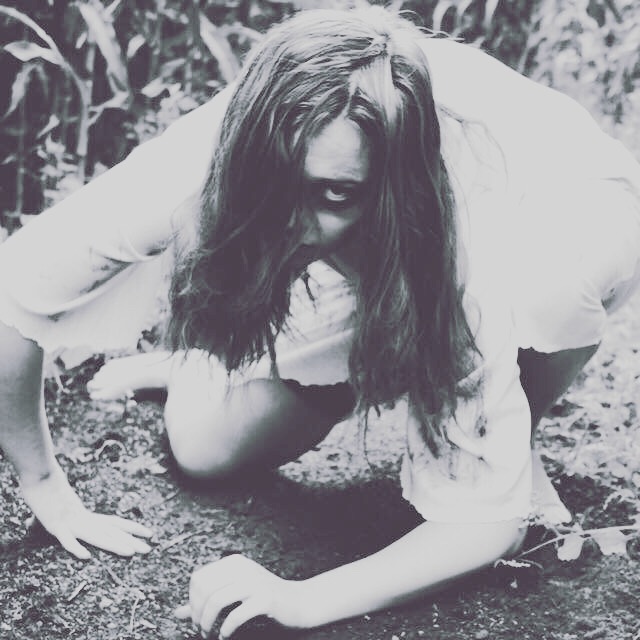 Hours of Operation:
Haunted Maze Opening Night is Friday, October 1, 2021!
Open every Friday/Saturday NIGHT in October, ONLY!
Opens at Dark – the last ticket is sold at 10 pm!
DISCLAIMERS
For your safety, you should be in good health and free from high blood pressure, heart, back, or neck problems, extreme phobias, or any other medical or physical conditions that could be aggravated by a high thrill adventure.
NO Refunds
Expectant mothers should not tour
Children under the age of 12 must be accompanied by an adult
Children 5 and under not permitted. This is for safety.
The mazes can be muddy and wet so we suggest wearing boots with good traction and shoes/clothes you don't mind getting muddy!
You MUST wear a mask and we reserve the right to require you to switch your mask to another mask for safety reasons.
NO costumes allowed of any kind or costume makeup by guests into the haunted maze.
No lights or flashlights in the haunted maze.