Our Winery Story
Our farm and winery family have accumulated over 40 years of expertise in our fields. We have created an experience at Bella Organic Farm & Winery that is unlike anywhere else. With our community in mind and our commitment to supporting local businesses, farmers, artists & more, and continued sustainable practices we have stayed true to our roots while giving our customers a place to visit that is warm & welcoming and fun for everyone!
Wine & Cider Tastings, Charcuterie, & More
NOTE: CHARCUTERIE AND FLIGHTS/TASTINGS ARE NOT AVAILABLE IN OCTOBER!
Winter/Spring hours: We offer food and wine & cider tastings Fri-Sun 10am to 5pm.
June-Sept Hours: Wed- Sun 10am to 5pm *Please see hours of operation for holiday weekend hours!
October Hours: Bella's Courtyard is open daily 9am to 6pm and Fri/Sat nights until 10pm. We offer delicious hot homemade food, salads, fair food, and more. Charcuterie and flights are not available in October.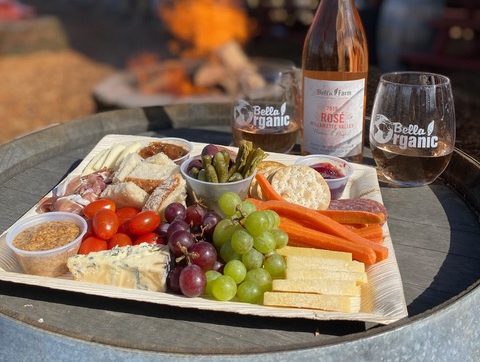 Bella Farm Exclusive Wines & Hard Ciders:
Bella Grape Wine
Bella 2019 "Inspiration" Vintage Pinot Noir
Bella 2019 "Creation" Vintage Pinot Noir
Bella 2019 Pinot Noir
Bella 2018 Cabernet Sauvignon
Bella 2019 Chardonnay
Bella 2020 Rosé
Bella Farm Berry Wine (NOT CURRENTLY AVAILABLE but being made for 2023 season)
Bella Organic Blueberry Wine
Bella Organic Blackberry Wine
Bella Organic Raspberry Wine
New vintages coming soon! Join our wine club for exclusive releases, early announcements, special deals and access to our members only wine garden!
Bella Farm Hard Cider
Bella Farm Blackberry Apple Hard Cider
Bella Farm Dragonfruit Hard Cider
Rotating Hard ciders on tap
Beer
We Proudly Serve Hopworks Urban Brewery (HUB) Organic Beer & (Rogue Ale in October)! On draft in our food pavilion!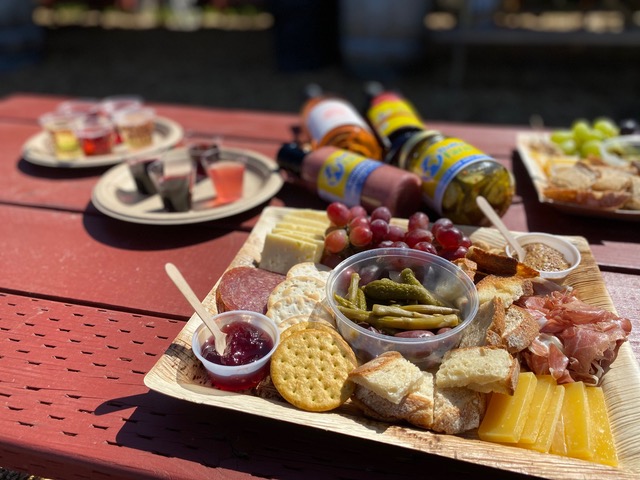 *All outdoor activities, tickets, bracelets, food, beer booth, and all outdoor vendors are cash only! Inside the store we accept credit cards for farm store purchase.*